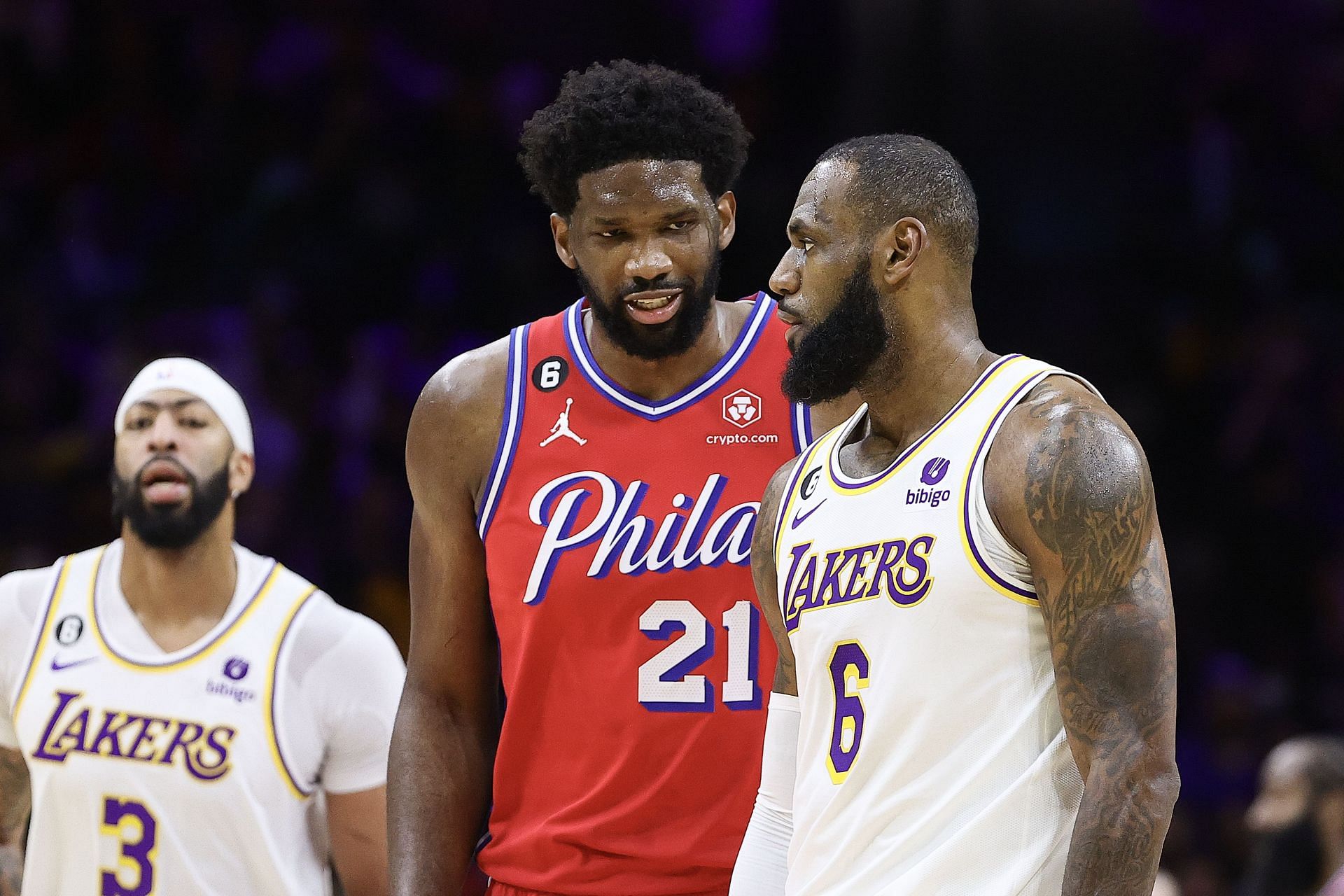 "LeBron just didn't have it"
LeBron James of the Los Angeles Lakers didn't have the game that they were hoping for against the Philadelphia 76ers. While there was almost a bizarre comeback, the Lakers ended up losing in overtime after not hitting a shot for most of the quarter.
LeBron didn't have his best stuff this game, even though he scored 23 points. He finished shooting 9-22 from the field and 1-8 from three-point range. James has struggled more than usual this season, but after factoring in his age, it makes sense why the numbers are going down.
Still, he's one of the best players in the world according to most people, and it would be tough to argue that. One guy, however, who will always give LeBron James hate is Skip Bayless.
Bayless has never been one to keep quiet about LeBron and while it's tough to see if he's messing around or not, the hatred certainly seems real. LeBron could have nights where he scores 45 points and Skip will still let him know that he needs to do better.
Every time LeBron doesn't play well, Skip is going to let him know. This was no different on Friday night, as Bayless took to Twitter to crucify the "King".
"LeBron just didn't have it tonight. Never seemed quite into it. 1-8 from three. Missed 4 free throws. He could've been the difference – again. He wasn't – again."
Skip Bayless calling out LeBron for his three-point shooting isn't anything new. He posted something similar after LeBron said he's continued to work on his three-point shooting:
"LeBron just said he "puts in too much work" to remain in a 3-point slump. Huh??? He has ALWAYS been a pretty sorry 3-pt and free-throw shooter. Hard work would've made him a career 38% 3-pt shooter and a career 85% FT-shooter."
LeBron James Skip Bayless history
While LeBron typically doesn't respond to Bayless, Skip will continue to go after him at any shot he wants.
Funny enough, LeBron said in 2011 that Skip Bayless and Stephen A. Smith are good for the sport on Twitter. This isn't something that most realize as people always question why LeBron doesn't go back at him. Some believe that Bayless takes it over the top a bit too much, and it's tough to argue that.
"Stephen A and Skip are great for sports! Even though I personally don't agree with alot they say, they have there own opinions"
LeBron James better get back on track unless he wants Skip Bayless to keep going after him. He likely doesn't care what Bayless says, but it still has to be tough to hear someone slander him at every moment. LeBron James, at this point in his career, realizes that he's arguably the greatest player of all time.
Anything that Bayless says about him doesn't carry much weight. He is who he is and LeBron James realizes that.
Denial of responsibility!
Trusted Bulletin is an automatic aggregator of the all world's media. In each content, the hyperlink to the primary source is specified. All trademarks belong to their rightful owners, all materials to their authors. If you are the owner of the content and do not want us to publish your materials, please contact us by email –
[email protected]

in.com
. The content will be deleted within 24 hours.